Create transparency gradients. This invaluable plugin lets you create and manipulate gradient blends, fades and frames in almost infinite variety. Ideal for montages and merging images, it also useful for adding stylish frames or blended shapes and textured edges to an image.
The level of control and flexibility saves hours of fiddling with masks and selections. You can resize, rotate and reposition your chosen blend and add or multiply one blend to another.
The resulting effect is automatically previewed as you work to ensure maximum productivity.
Blender is so useful we think you'll soon be wondering how you ever did without it.
Key Features
Create blend gradients with multiple opacity nodes, and at any size or angle.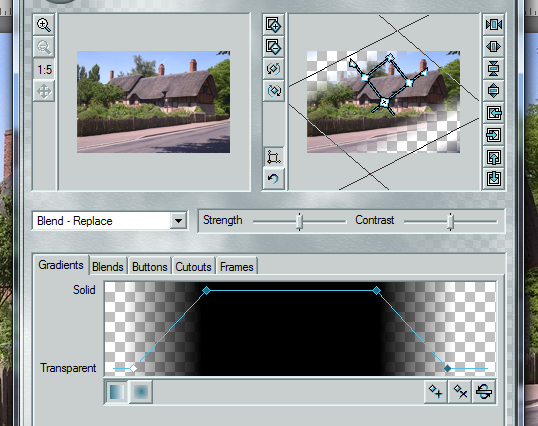 Use preset shapes for frames, cutouts and image blends.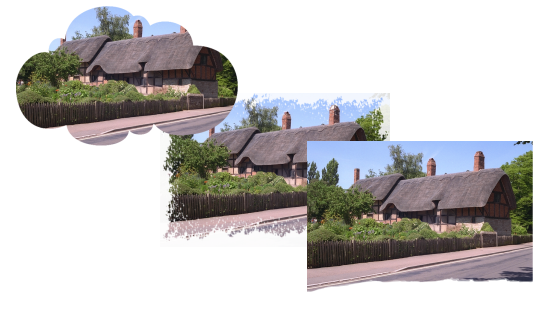 How It Works
First choose your blend style from one of the tabs. You can create special linear or radial blends of any shape and style with the gradient blend control. You simply add and position nodes to reflect the transparency level you want at that location as below.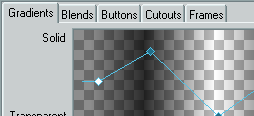 Alternatively you can choose one the many preset cutouts, frames and blends. Or use the Custom option to load your own image. If you have Paint Shop Pro you can choose to have those masks available for blending too!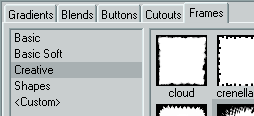 Then using our unique on-screen control you can reposition, resize and even rotate the blend to meet your exact requirements. See the results immediately before you apply them to your image.